The KVADRENNALEN buttons have arrived!
The buttons are however not for sale…
you can get a button when you like the KVADRENNALEN FB page and promise to wear the button in plane sight… nothing is really "free" is it?
The first batches can be found at:
– Härnösand KKV, May 19th
– Supermarket Art Fair, Stockholm, May 25th
– Röda Sten, Göteborg, May 28th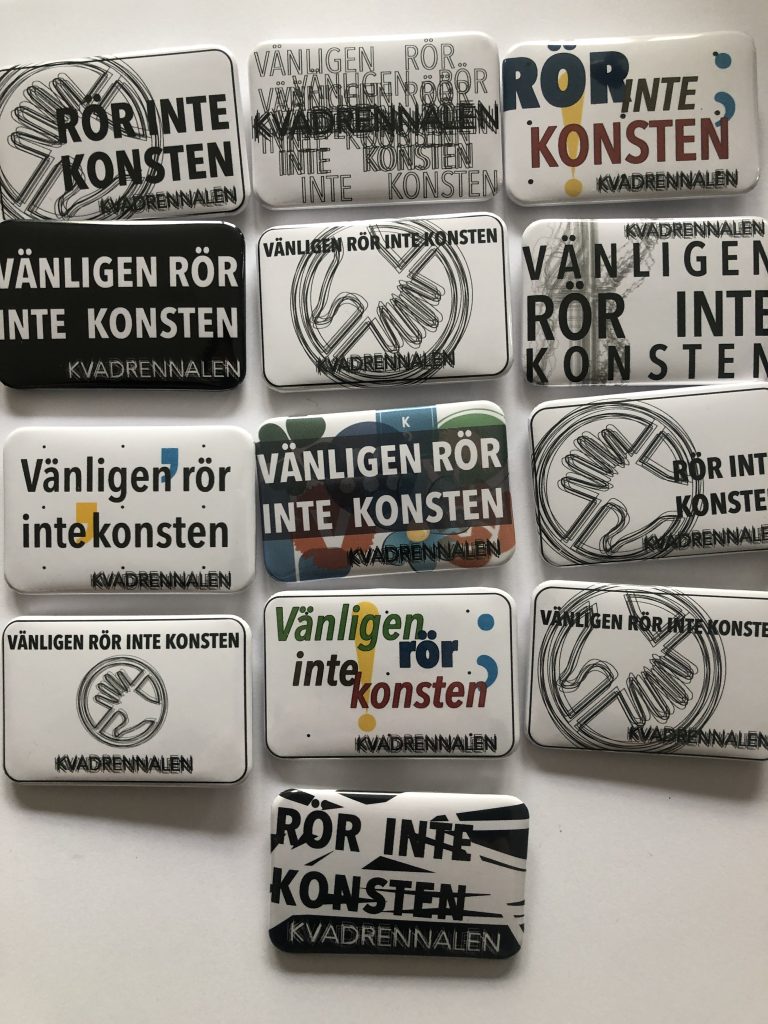 Which one is your favorite?