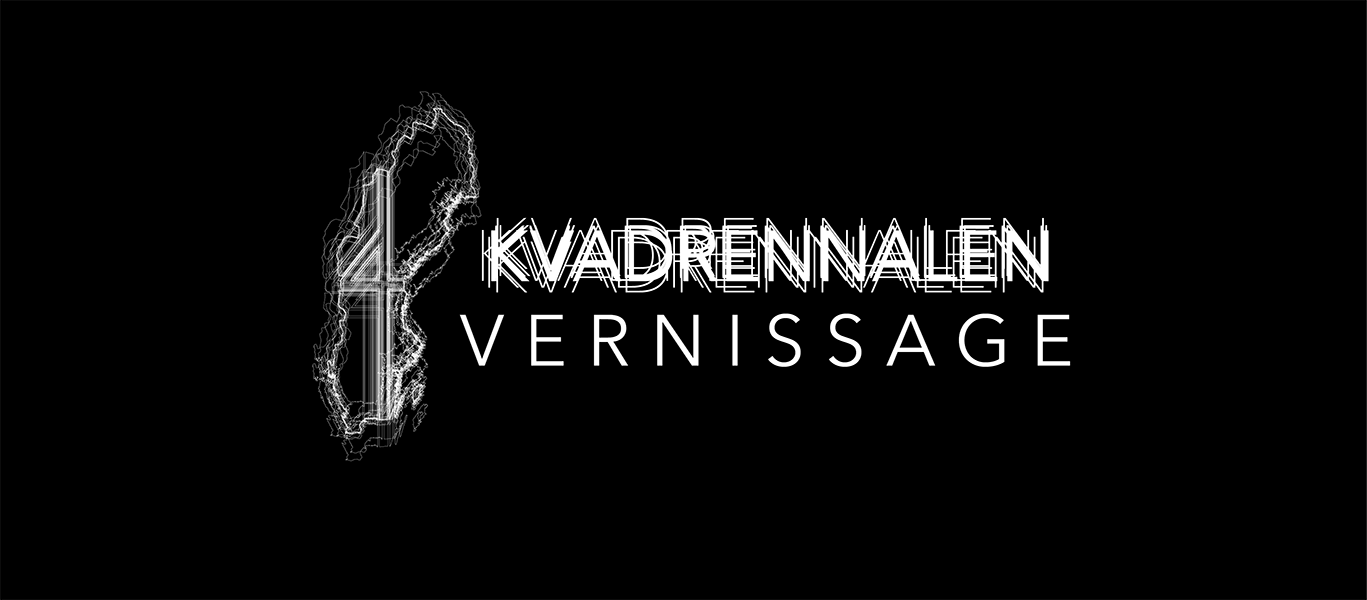 Date
Jan 11 2022
Expired!
Opening Detroit
[𝗗𝗲𝘁𝗿𝗼𝗶𝘁 𝘄𝗶𝗹𝗹 𝗼𝗳𝗳𝗶𝗰𝗶𝗮𝗹𝗹𝘆 𝗱𝗲𝗰𝗹𝗮𝗿𝗲 𝗞𝗩𝗔𝗗𝗥𝗘𝗡𝗡𝗔𝗟𝗘𝗡 𝗼𝗽𝗲𝗻 𝟭𝟭 𝗝𝗮𝗻𝘂𝗮𝗿𝘆]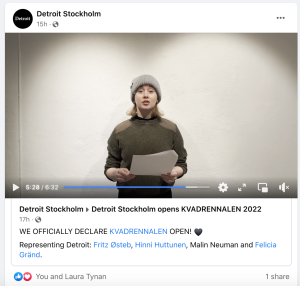 KVADRENNALEN is not an organisation, it is not commercial, it is not non-profit, it is not private, it is not public. KVADRENNALEN is 𝗮 𝗰𝗼𝗺𝗶𝗻𝗴 𝘁𝗼𝗴𝗲𝘁𝗵𝗲𝗿 of artists, art workers, art spaces, art institutions, et al. 𝘁𝗼 𝘀𝗵𝗼𝘄 the society at large 𝘁𝗵𝗮𝘁 𝘁𝗵𝗲 𝗮𝗿𝘁 𝘄𝗼𝗿𝗹𝗱 𝗶𝘀 𝘂𝗻𝗶𝘁𝗲𝗱 at every level, across all the disciplines, now and in the future, 𝗶𝗻 𝘁𝗵𝗲𝗶𝗿 𝘀𝗵𝗮𝗿𝗲𝗱 𝗯𝗲𝗹𝗶𝗲𝗳 𝗶𝗻 𝗔𝗥𝗧, and show this unity 𝘄𝗶𝘁𝗵 the only shared language of 𝗔𝗥𝗧 𝗶𝘁𝘀𝗲𝗹𝗳.
KVADRENNALEN is an artist-run, nation-wide, 9-month long art programme that runs in parallel to the political agenda of an election year – from January 11th until, election day, September 11th 2022.
KVADRENNALEN's aim is to unite the largest possible group of artists, artist-run organisations (across the disciplines visual, sound, stage, word, …) in Sweden, before the radical political shift, that is getting ready to take over, becomes reality.
KVADRENNALEN is the united stand of the free arts before the facts, before the threats become outright shackles, gags, cuts, and eradication, by addressing the current weaknesses of the free arts that lie hidden in the general misconceptions that 𝟭) art is not essential in society and 𝟮) that the art world is divided, making it an easy target for political voices that try to undermine the democratic pillars in pursuit of power.
Tune in on Tuesday for a special online event where we officially declare KVADRENNALEN open!
Exact time TBA