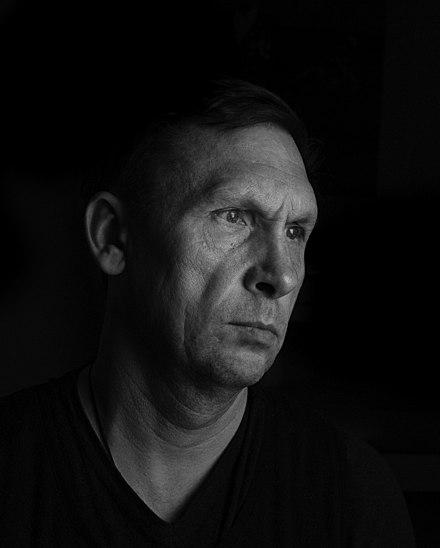 CONCERT FOR UKRAINA – Kontinent Dalsland – Festival för Aktuell Musik
 CONCERT FOR UKRAINA
Dalslands Center , Håverud – kl. 19.00
Invigning av fotoutställningen Citizens of Kyiv, fotograf Alexander Chekmenev
Alexander Chekmenev
SWE: Den ukrainske fotograf en Alexander Chekmenev är från Luhansk, Donbass. Han arbetade i sin hemstad med fotografi som intimt och initierat skildrade förvandlingen av kolgruveregionen på 90-talet i östra Ukraina. Han flyttade till Kiev 1997, där han arbetar som fotojournalist. Han har publicerats i bland annat New York Times Magazine, Time Magazine, Guardian och Liberation.
I sin svit med 24 bilder Citizens of Kiyv fångar fotografen styrka, desperation och beslutsamhet i en stad under attack.
Under festivalen och fram till den 14 augusti presenteras en fotoutställning í Dalslands Center med bilder från krigets Kyiv.
ENG: Ukrainian Photographer from Luhansk, Donbass. He has worked in his hometown with an intimate and unique insider view on transition of the coal mining region in the 90-s in Eastern Ukraine. He moved to Kyiv in 1997, where he works as a photo journalist. He has been published in New York Times Magazine, Time Magazine, Guardian and Liberation among others.
In his suite of 24 photos "Citizens of Kyiv" the photographer captured fortitude, desperation and resolve in a city under attack.
During the festival, until August 14, Dalslands Center will show a photo exhibition with pictures of the war in Kyiev.
Program
Sketch i Moldavisk stil, L. Kolodub  –  Khrystyna Pukhalska
Konstellationen, R.H-Ramati   –  Goran Kajfes, Ivo Nilsson, Sören Hermansson, Anders Nyqvist
Prelude from Solo Suite #1 in G-major,J.S. Bach
Prayer, Ernest Bloch
Melody, Myroslav Skoryk. – Ganna Nuhza
Konstellationen, R.H-Ramati  – Mette Rasmussen, Mats Gustafsson, Jonny Axelsson
The song of a fish  – Anna Korsun
Choral, Hanna Havrylets –  Anna Lindal, Claire Nyqvist, Khrystyna Pukhalska, Torbjörn Näsbom,  Elsbeth Bergh, Kristina Lindgård, Jonas Nilsson
–
Fotoutställningen och konserten för Ukraina möjliggörs av bidrag från Sandengs Ram, Konsttryck, Sensus Bengtsfors, Dalslands Sparbank, Tyre Recycling AB, Åsensbruk, Dalslands Center, Åmåls kommun och Svenska kyrkan och generösa bidrag av festivalens artister.
Alla intäkter går oavkortat till den fond Kungliga Musikaliska Akademien öppnat för samordning av stöd för uppbyggnaden av Ukrainas musikliv.